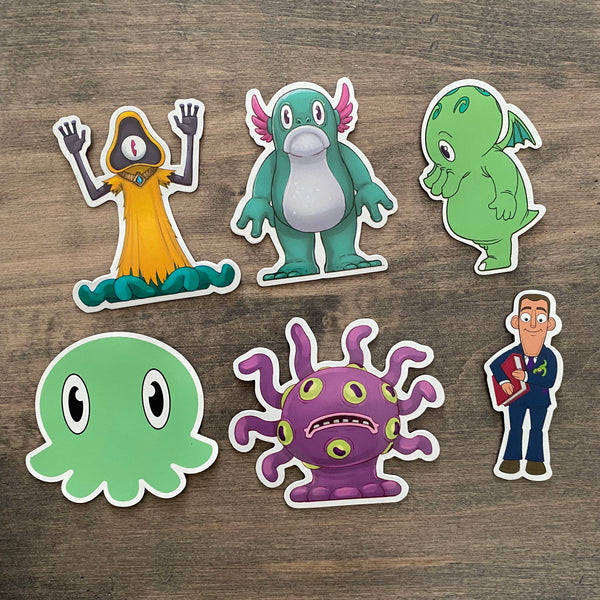 C is for Cthulhu Fridge Magnets (6 Design Set)
C is for Cthulhu Fridge Magnets!
New custom, precision-cut C is for Cthulhu fridge magnets are here!
Each order includes 6 Lovecraftian vinyl magnets, including:

Cthulhu
Hastur
Deep One
Shoggoth
HP Lovecraft & Necronomicon
C is for Cthulhu Logo
 Features:
Sticks to refrigerators, cars, and metal of all kinds so you can share the Lovecraft wherever you go.
Want to display that A paper from Miskatonic University on the fridge with pride? 
Perfect for displaying your C is for Cthulhu Coloring Book masterpieces.
Supplies are limited, so order today!