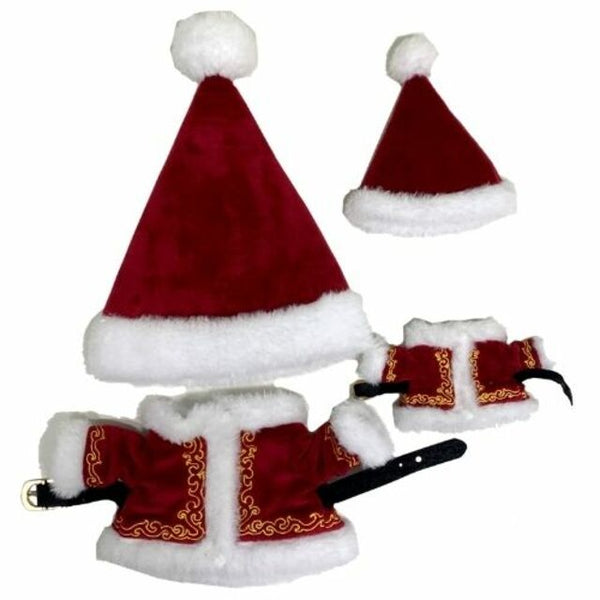 C is for Cthulhu Santa Suit
Get your C is for Cthulhu Plush toys all decked out for the holidays in the new limited edition C is for Cthulhu Santa Suit! These suits are available in both 6-inch baby and 12-inch standard plush compatible sizes making the perfect gift or stocking-stuffer addition to our beloved C is for Cthulhu plush toys.
Each festive package includes embroidered Santa Suit with belt, and Santa Hat, and fits C is for Cthulhu dolls perfectly, with wing slits in the back of each suit.
Note: This Add-on is for the Santa Suit only. Cthulhu Plush toy sold separately.